From sculptural work to painterly two-dimensional pieces the narrative thread throughout is a positive human experience with the natural world.
Living on the river has influenced Jennifer's work both in imagery and in her meditation on glass and water. The river inspires the combination of energy and serenity and this is brought to the finished glass piece.
Jennifer spends a great deal of time pondering the light, shadows, and reflections of the water and translates that in new techniques. Much of Jennifer's three-dimensional work is focused on glass nests, wings, and glass fused into reclaimed wood and stone. This work is a celebration of our natural world as a fable. Jennifer twists reality and imagination by creating new interpretations of what is naturally found. This body of work is the result of intense passion and dreams, overcoming fear, and delighting in the mystical.
The Studio:
Jennifer teaches in her home studio in Mississippi Mills and as a guest instructor in Canada and Europe. Jennifer is also an exclusive Bullseye Glass distributor with a full range of glass in stock. Please visit the studio and classes pages for more information.
Baz'Art Holiday Market
Shenkman Arts Centre, Ottawa
November 23 & 24 11am-4pm
Scotland 2020
tentative dates for teaching and a deluxe glass tour in August
Craft @the edge International Conference
Bonavista Peninsula, NFLD October 1-4 2020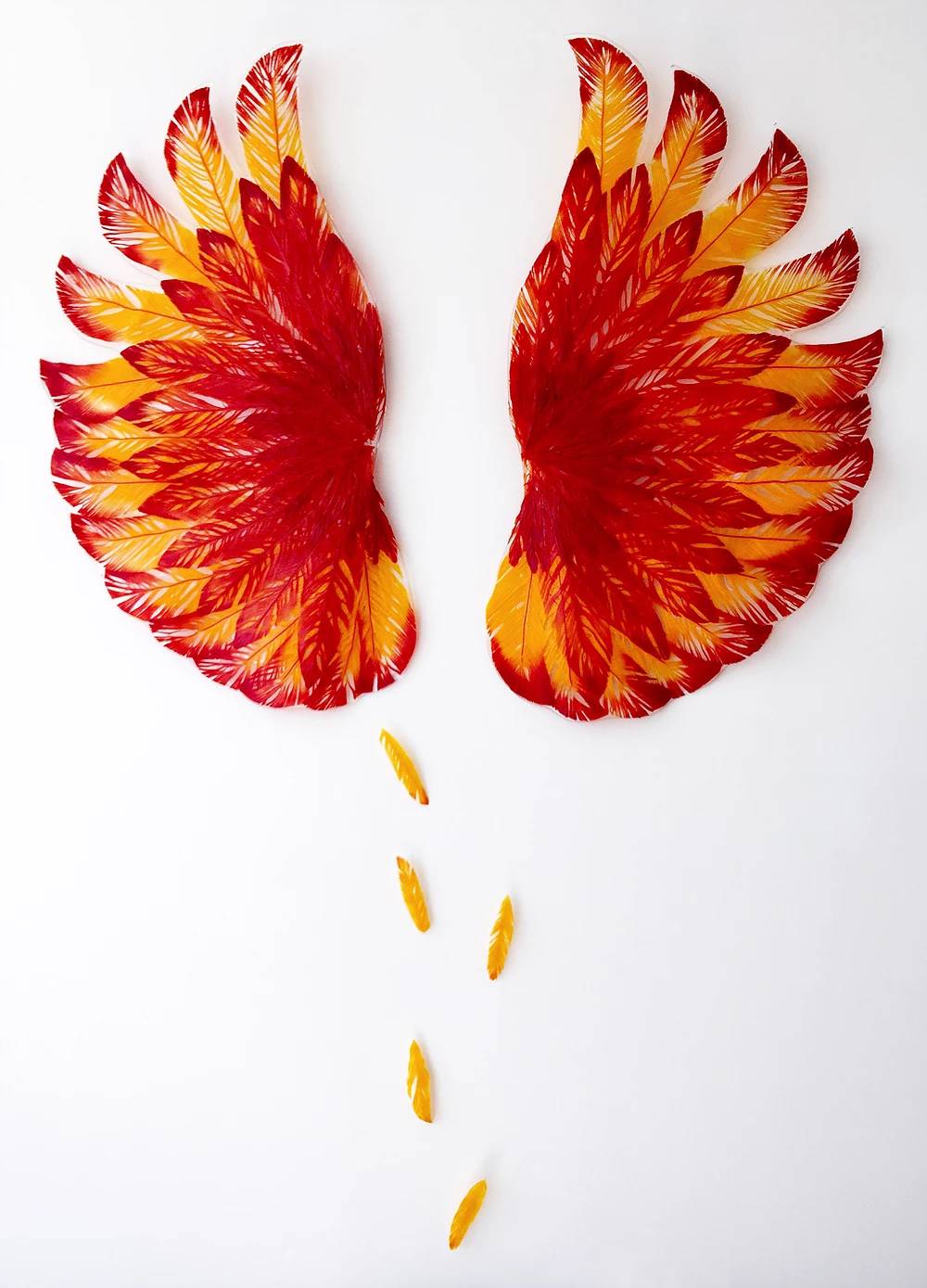 Aspire detail
glass feathers detail of Aspire wings